We are a community choir dedicated to excellence in the performance of sacred vocal music. There is no audition required. Membership is $40.00 per semester , and open to any experienced singer (knowledge of Latin and German diction a plus). We rehearse on Tuesdays from 7:00-9:00 pm at St. Luke Lutheran Church 900 Maryvale Dr. Cheektowaga, NY 14227.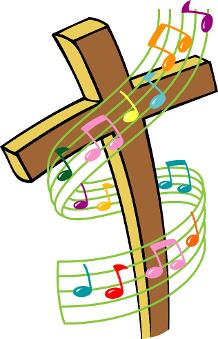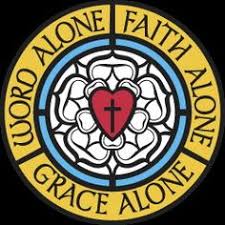 Barbara Biegner, President
Teresa Rizzo,Accompanist
David Werth, Vice-President
Deborah Meissner, Treasurer
Barbara Biegner and Betsy Hager, Co-Librarians
Julia Anne Cordani, Music Director
Roberta Bothwell, Corresponding Secretary Betsy Hager, at-large Jim Wasmund, at-large Joyce Shchurowsky, at-large Stephanie Luss, Website/Technology Manager
History of the Lutheran Chorale
Formed in the late 1930's, The United Lutheran Choir sang for several years under the direction of Edna Springborn. The Lutheran Chorale of Buffalo began in the mid-50's led by John Becker as "an established Oratorio Society organized to study and perform the great masterpieces of choral literature" and it continued for about 20 years (Frank Novak took over as director in 1972), performing in, among other places, the rotunda of the then Buffalo Savings Bank (now M&T) at an annual concert.
In 1987, singers (mostly Lutheran) were brought together (this time by Gregory White as director) as the present Lutheran Chorale of the Niagara Frontier. "Great Masterpieces", including Bach's "Magnificat", Haydn's "Creation", and Vivaldi's "Gloria", continued to be the Chorale's mainstay. When Tim Kennedy took over as director in 1993, the Chorale membership had begun to become more ecumenical and its repertoire soon included shorter works, showcasing a wider variety of musical styles and texts, along with the "masterpieces".
After the departure of Mr. Kennedy, the Chorale had a difficult year and a half in which two fine directors each took on the leadership of the Chorale and then had to resign for personal reasons (John Henninger, Fall 2003 and Adam Schmidt, 2004). The Chorale then continued under the direction of Mr. Thomas J. Mudd, Jr. (a graduate of SUNY Fredonia) from January, 2005 to May, 2018. Mr. Mudd was a wonderful and passionate leader of the chorale who will be missed. Mr. Isaac R. Hutton replaced Mr. Mudd as our new director as of September 2018 (a graduate of Houghton college and Nazareth College of Rochester with a masters degree in music). We are now pleased to welcome Ms. Julia Anne Cordani as our new director as of August 2022! She is a conductor, private voice instructor, and professional soprano working in the greater Western New York region. Originally from Lewiston, New York, she holds two bachelor's degrees from the University at Buffalo in Voice Performance and Linguistics and a master's degree from UB in Voice Performance. She has studied with Claudia Brown, Dr. Jessie Downs, and Dr. Tiffany Du Mouchelle.
Over the years, the Chorale has sponsored a Festival of Song involving various area choral groups, performed at the Lancaster Opera House and the Historical Society's Sounds of the Season in collaboration with The Buffalo Philharmonic Orchestra, The Cheektowaga Symphony Orchestra, The Amherst Chamber Ensembles, The Parkside Festival Orchestra, and The Orchard Park Chorale. The Chorale has also sung at countless church and civic events all across Western New York, with its first out-of-state appearance being in the Fall of 2002, a benefit concert for the United We Quilt project in Burlington, Vermont.